نقد و بررسی اجمالی
High Speed Single Open Width Circular Knitting Machine
Single Jersey open width machine is equipped with a roller speed adjustment device that guarantees a uniform and stable knitting tightness to the fabric.
▲High quality fabric with no break in the center or the surface of the fabric
▲Less waste when fabric comes
▲Maximum ROI and increase profits
▲Combines the characteristics of machines of simple jersey and telalibre of breaks
▲Application Area: Swimwear, tights, underwear, T-shirt, polo shirt, gym suit, sportswear, technical textiles
▲Applicable Yarn Materials: cotton, synthetic fiber, silk, artifical wool, mesh or elastic cloth.
Performance Parameter
Single Jersey Open Width  Knitting Machine Series

Brand

Diameter

Feeders

Gauge

Dimention

Speed

Frequency

Motor Power

DONGTAI

15"-44"

3F/inch

24G-44G

4m*2.28m*2.28m

15-25 RPM

380V/50HZ

5.5-7.5KW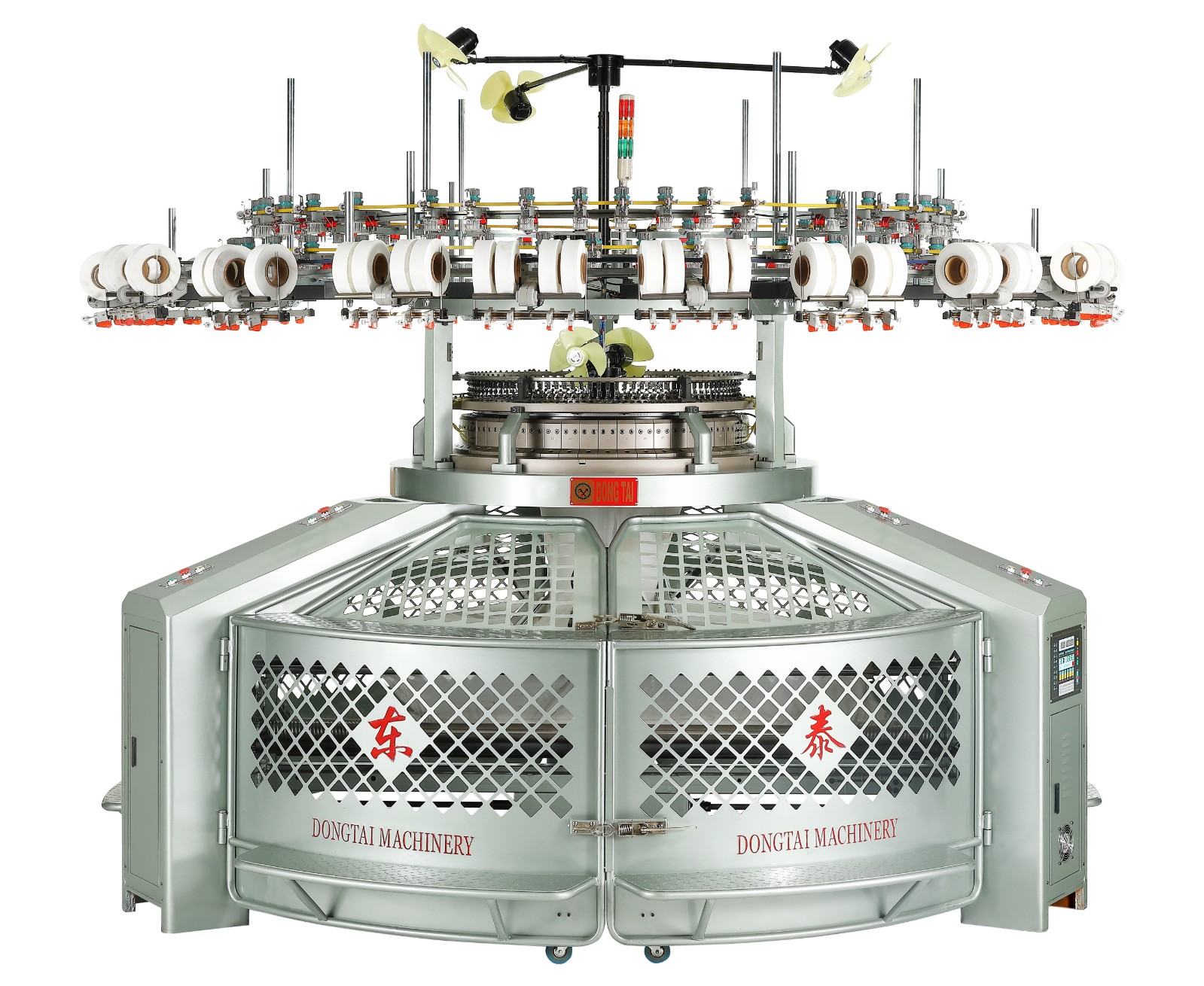 Brief Introduction
This machine is manufactured based on the 4 tracks single jersey knitting machine and open-width fabric operation unit (Slit & Roll). You can arrange its cams and needles in different ways,so as to manufacture various kinds of single jerseys with high quality and distinct thicknesses, such as the pique mesh fabric,twill,polyester-cotton blended fabric,high elastic lycra fabric and fabric for swimwear. The cloth cutting type fabric rolling system may instantly cut the knitted cloth and roll up it. The processed cloth can be pulled evenly with no fold.The product is fit for cotton yarn,chemical fiber, blended yarn of multiple specifications, high-elastic polyester silk and other materials.
It is used in slitting tubular fabric by rolling up immediately before being knitted, which would smooth out the center crease out of the fabric on cloth winder,and make it fully utilized. It is usually installed with spandex yarn feeding unit to knit various elastic high quality fabric and fabric for swim-suit etc.
▲The Open Width Circular knitting machine is fabricated based on the single jersey tubular knitting machine which enables the fabric to completely result in a crease-free, smooth texture. Fabric density, size and thickness can be easily adjusted with this type of configuration and thus can prolong the life of the needles and equipment.
▲Scale marks are found around its circumference which maintains distance between fabric ends. This reliably ensures that the machine operates inch-by-inch and maintains accuracy.
▲The unique design of CSA (Central Stitch Adjustment) makes adjustment of fabric density to be easy and accurate.
Human-Oriented and Easy to Operate
Enhanced gearing system enables ease of operation, adjustment and smooth performance in a professional fabric knitting level.
Fabric Cutting System of Open Width Fabric Machine
1. It follows the gear design without unfolding the fabric, and is easy to roll up cloth will not produce clear shadow.
2. Its safety shutdown device functions when the cloth is not cut completely.
3. The system can fix the size and tightness of the cloth, which contributes to longer working life of the needles.
4. The cloth collecting stick can roll up cloth automatically, so as to process cloth in diverse sizes, even some of which is too small to strain.
5. The cloth cutting machine is equipped with a roller speed adjustment device that guarantees a uniform and stable knitting tightness of fabric.
6. The external extension-type stick is easy to install and operate.
7. Picking up no cog design, so there is no rib trace/ bar in cloth surface.
8. Controlling the tension of the fabric to prolong the needles service .
Packaging & Shipping
International Standard Seaworthy Wooden Packing for Export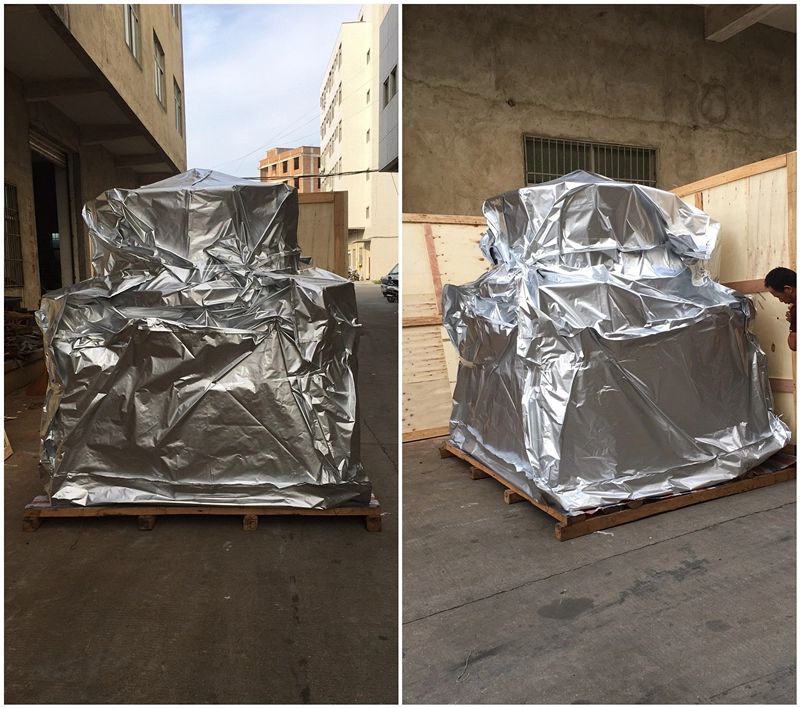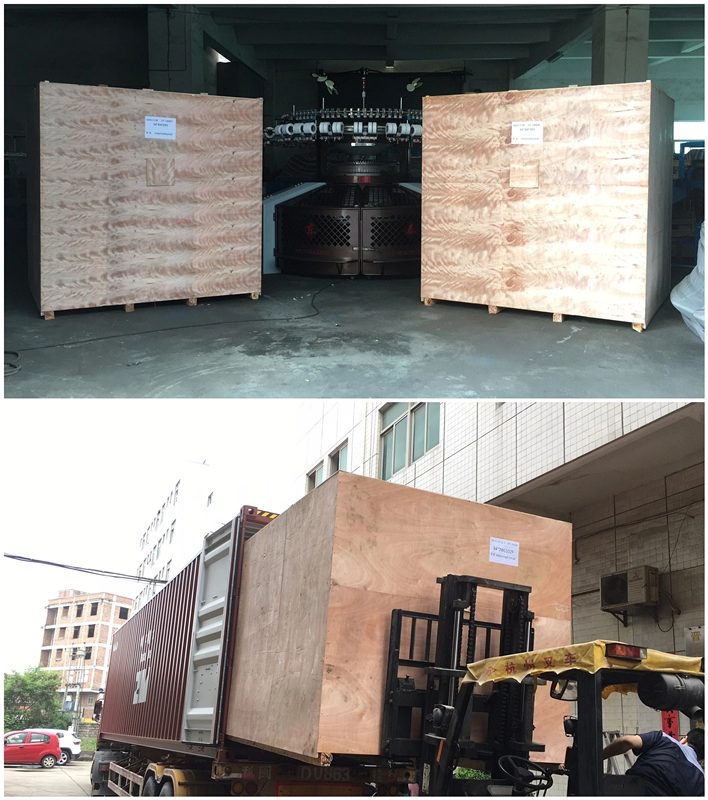 Company Information
Quanzhou Dongtai Knitting Machinery Co., ltd, founded in 1997, specializes in circular knitting machines with over 22 years of experiences.
Our business philosophy is "quality first, service best". Good Quality is our highest priority and first concern since the establishment of our company. We have our R&D department which uses the latest technology to ensure international quality standards. Our quality control team undertake strict quality checking at every stage of production process right from the selection of raw material till the products are dispatched to the clients. We have been successfully developing and producing high-performance stable and durable circular knitting machines.
With joint effort, our annual output can be up to 1,500 -2000 sets machines. We now already develop ourselves into one of the best manufacturer in China and we have occupied the big domestic market in China with more than 4000 sets machines sold in China. Besides, more than 500 sets of which are sold each year to abroad market to Southeast Asia, Middle East, South America and Africa. Until now, we are still now expending our international market by wanting agencies from all over the world.
To provide good before and after sales service, we have established our nation-wide sales and technical service network in China and world-wide team, which ensure all our clients easily reach to our professional technical and sales support.
With good price, superior quality and best service, we will be your first choice and trustable reliable partners.